Worry-Free Movement
IS WITHIN REACH
Tired of Feeling Like You're Getting Conflicting or Confusing Info About Your Physical Health?
Welcome to our exclusive membership offering tailored advice and information specifically for active adults like yourself!
We understand the importance of optimizing your movement and recovery to stay on top of your health and be able to say YES to all the adventures that come your way.
Investing in your health is a priority, and we're here to provide you with the expertise and guidance you need.
As a musculoskeletal, movement AND mindset expert, holding a doctorate in physical therapy and multiple certifications in fitness, movement, adaptive training, trauma/somatics, mindset, and oncology, I am dedicated to helping you achieve your health goals.
With our membership, you'll have direct access to me through a messaging platform and dedicated call times.
Say goodbye to relying on Google for answers to your musculoskeletal medical questions. Instead, you'll have a trusted expert at your fingertips, ready to provide the personalized guidance and information you seek.
Whether you're looking for individualized recovery suggestions, movement technique help, advice on what (if any) imaging or referral you need, if that pop you heard or tweak you felt is problematic, how to modify workouts so you can stay in the gym, or anything else…I've got you covered!
It's like having your very own doc in your pocket!
It's Time To Move More Without Worry
With individualized guidance on all things movement, fitness, recovery, and injuries, this is your one-stop-shop to be able to LIVE without fear of being slowed down.
You likely know what it's like for your mental and emotional health if something happens physically…
How would it feel to never worry about that again? 
To know how to not only prevent most issues, but have a resource to know exactly what to do to stay "in the game" if anything does happen.
We offer three tiers of membership to cater to your specific needs:
Bronze Tier: This tier grants you access to online educational resources, including articles, videos, and tutorials. You'll also have access to me via Voxer messaging for quick questions and concerns 
Silver Tier: In addition to the resources provided in the Bronze Tier, Silver members have access to weekly Voxer check-ins with me. This enables us to delve deeper into your musculoskeletal health and movement goals, allowing me to provide tailored advice and guidance.
Gold Tier: The Gold Tier includes all the benefits of the Silver Tier, with the added advantage of one monthly one-on-one video consultation. During this consultation, we'll work together to develop a personalized plan that optimizes your movement and accelerates your recovery.
With our individual membership, you'll have the support and expertise you need to prioritize your health and achieve your desired outcomes. I'm here to champion your journey every step of the way and ensure that you're equipped with the knowledge and tools to optimize your movement for a healthier, happier you.
Join our membership today and invest in your well-being. Let's embark on this transformative journey together!
I am a seasoned physical therapist, CrossFit coach, doctoral level educator, Olympic weightlifter, and freedom catalyst who is committed to helping others move from frustrated to fulfilled, operating more fully in their zone of strength. Whether that be in the gym, on a trail, or just in their life and career. 
I know how important it is to be able to keep moving. As a kid, I experienced multiple setbacks with surgeries and overcame them to defy all the odds and stay active and strong. Then as a doctor of physical therapy for the past decade, I've helped hundreds of others avoid injury and/or stay active in the face of injury. And even more as a go-to resource for other clinicians.
And I also know how confusing it can be to try and google what's going on, find information on social that's actually reliable, and to try to find a trusted practitioner nearby to get personalized advice from. Y'all, the internet is a scary place. 
I created these membership options as a much needed solution for you! 
I cannot wait to go on this wellness journey together.
"I could pay for and not utilize the membership for MONTHS and it would still be worth what I've already gotten out of the first few months. Even just the piece of mind with being able to get quick answers when something comes up is worth it."
Patrick Orr
"I got SO much from the membership over the past several months, even in ways that I never envisioned. Thank you for all that! I'm in such a great place now and feeling well."
Laura Richman
IS THE MEMBERSHIP
RIGHT FOR YOU?
Whether you are a CrossFitter, weightlifter, climber, runner, backpacker, dancer, traveler, or weekend pickleballer…
If you are an active adult who wishes to be able to say yes to outings and adventures without worrying about abilities or injuries…
If you are ready to take control of your health and wellbeing…
If you are looking for some guidance and accountability, then will take action…
This is for you.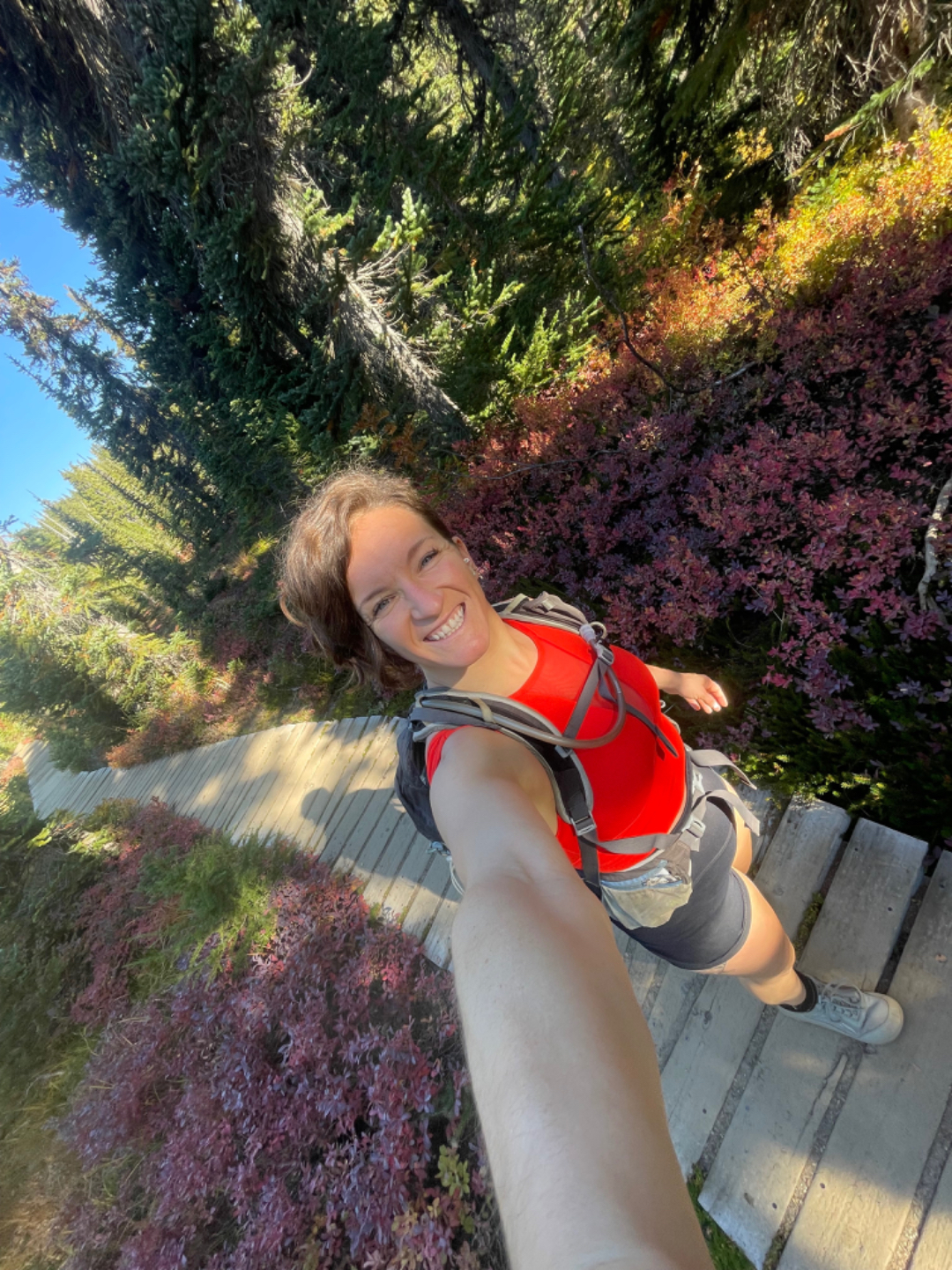 Are my results guaranteed?
Can I share membership info with a friend?
Do you have any incentives if I refer a friend?
How does Voxer even work?
What if I need in person treatments?